Looking for the Best Roofing Companies in Indiana & Michigan? Choose Expert Roofing & Basement Waterproofing, Your All-in-One Solution!
Looking for the Best Roofing Companies in Indiana & Michigan? Choose Expert Roofing & Basement Waterproofing, Your All-in-One Solution!
Looking for the Best Roofing Companies in Indiana & Michigan? Choose Expert Roofing & Basement Waterproofing, Your All-in-One Solution!
Looking for the Best Roofing Companies in Indiana & Michigan? Choose Expert Roofing & Basement Waterproofing, Your All-in-One Solution!
Expert Roofing & Basement Waterproofing is Here to Assist With:
Expert Roofing & Basement Waterproofing: Your Roof, Our Priority To Build Lasting Trust
Expert Roofing is aware of the significance of having a durable and reliable roof over your head for your company. Our expert team's commitment to offering top-notch commercial roofing services will keep your building weatherproof and in top condition. We've mastered the art of roofing and waterproofing through years of experience. We have you covered whether you need a repair, maintenance, or a complete roof replacement. Our dedication to superior craftsmanship and premium materials assures that your roof will last a lifetime.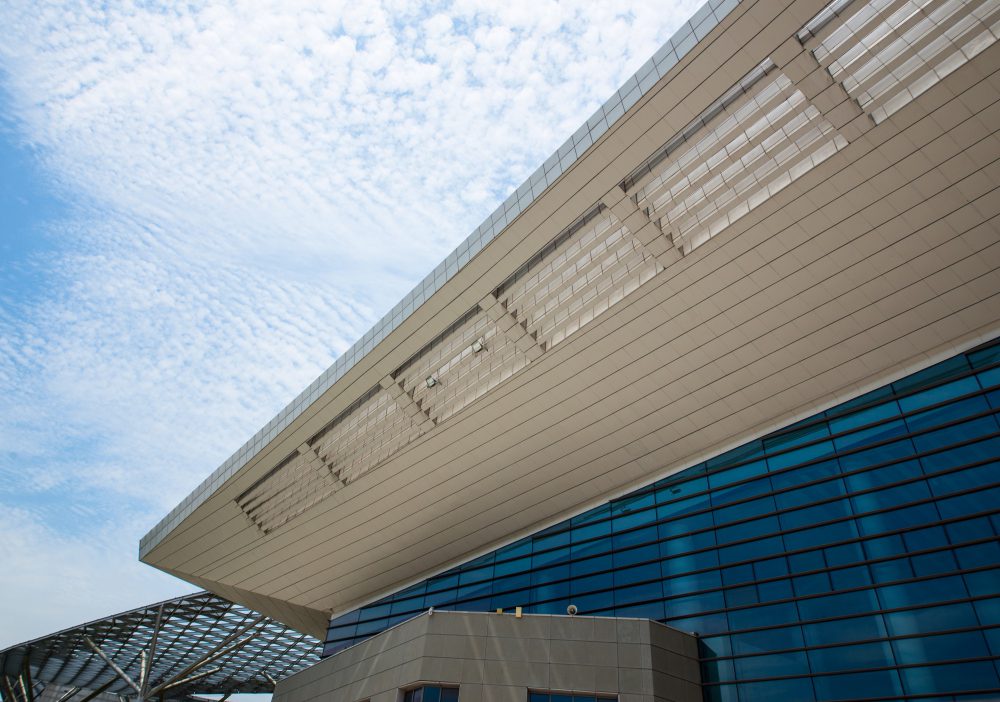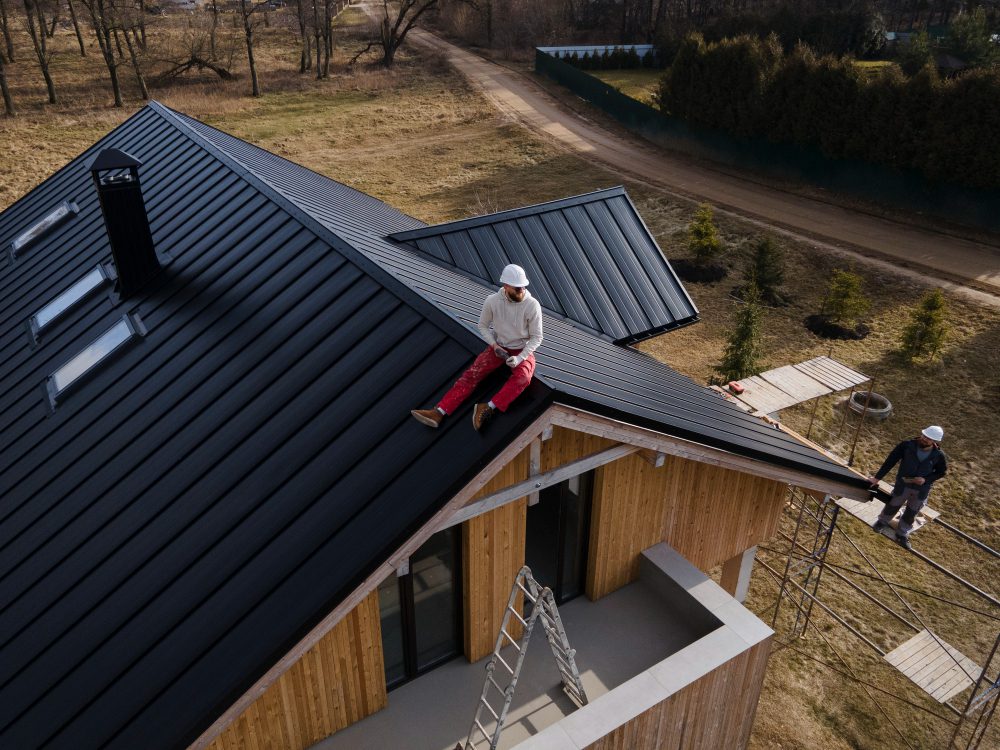 Are you concerned about your roof's leaks, missing shingles, or general wear and tear? There is no need to look any further! Rain or shine, our roofing experts are here to keep your house safe and secure. With our high-quality services, we always try to secure your home and residents. Expert Roofing & Basement Waterproofing is one of the top roofing companies, that takes pride in providing high-quality roofing solutions that are suited to your requirements. We have you covered whether you need a quick repair, a full roof replacement, or simply some maintenance work.
Say goodbye to leaks, annoying drips, and old, worn-out shingles. You'll get peace of mind knowing your home is safe and secure with our superior roofing solutions. Our roofing expert is here to guide you through the process, making it as easy and stress-free as possible. We will assist you in selecting the best roofing materials for your needs and budget. A new roof will not only improve the appearance of your home, but it will also boost its value – a wise long-term investment!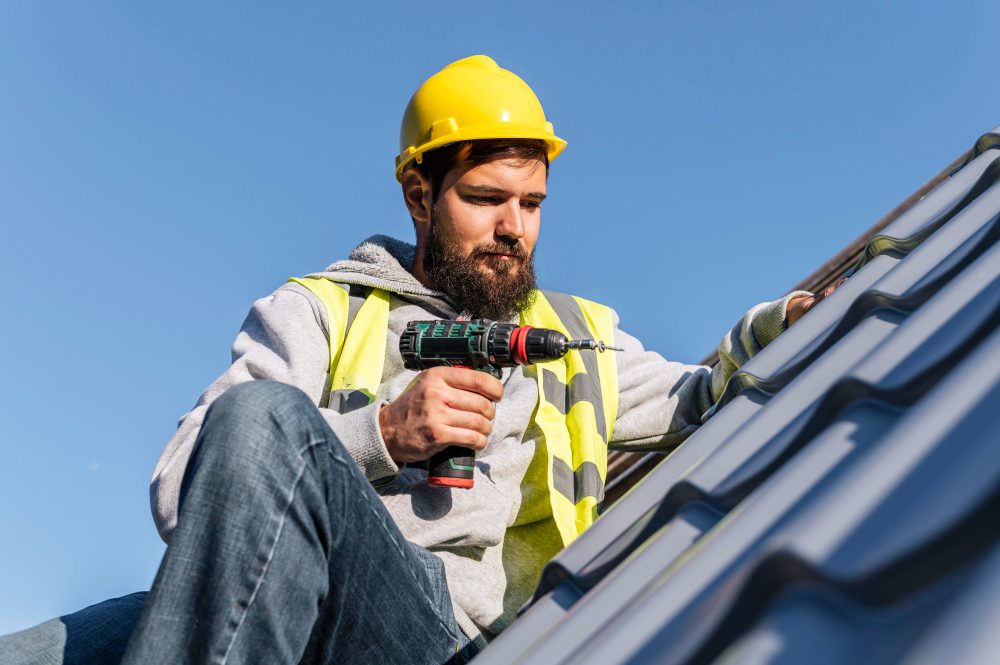 Re-roofing is the process of adding a new layer of roofing material to your existing roof. It's a cost-effective solution that saves you from having to replace your entire roof while yet providing all of the benefits of a brand-new roof. Put an end to leaks, drafts, and unsightly water stains on your ceiling! Re-roofing not only improves the overall appearance and functionality and also adds value to your property. A strong and appealing roof is a big selling point for prospective purchasers, so you're also investing in your future!
Roof repairs entail an in-depth examination of your roofing system to identify any problems such as leaks, damaged shingles, or loose tiles. Our expert team will apply their knowledge and experience to address these issues quickly and efficiently. We understand how precious your home is and we constantly strive to provide you with the best roof repair services. Our major objective is to provide excellent servicing that guarantees your roof remains sturdy, secure, and leak-free for many years.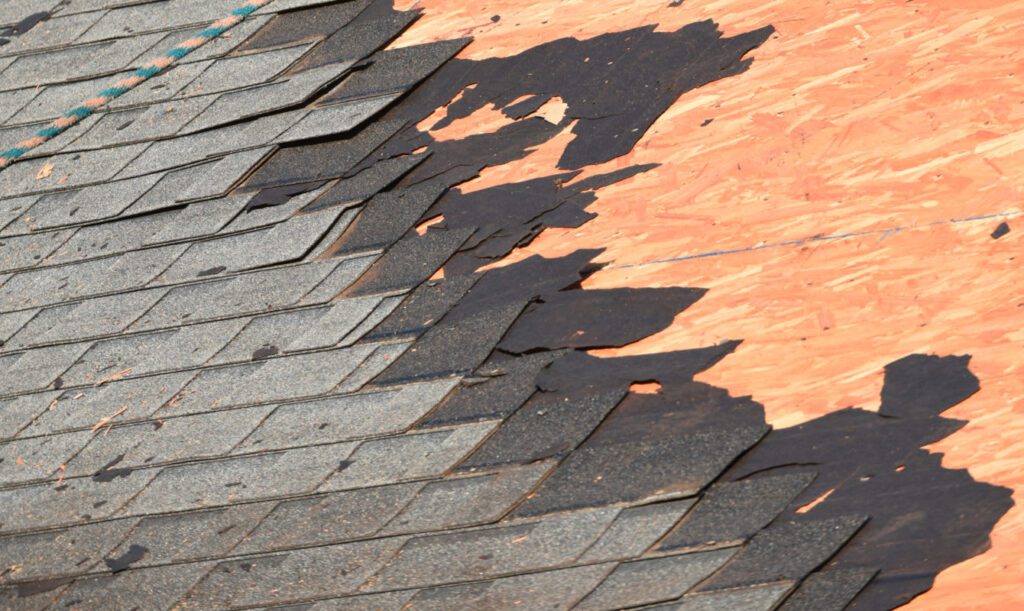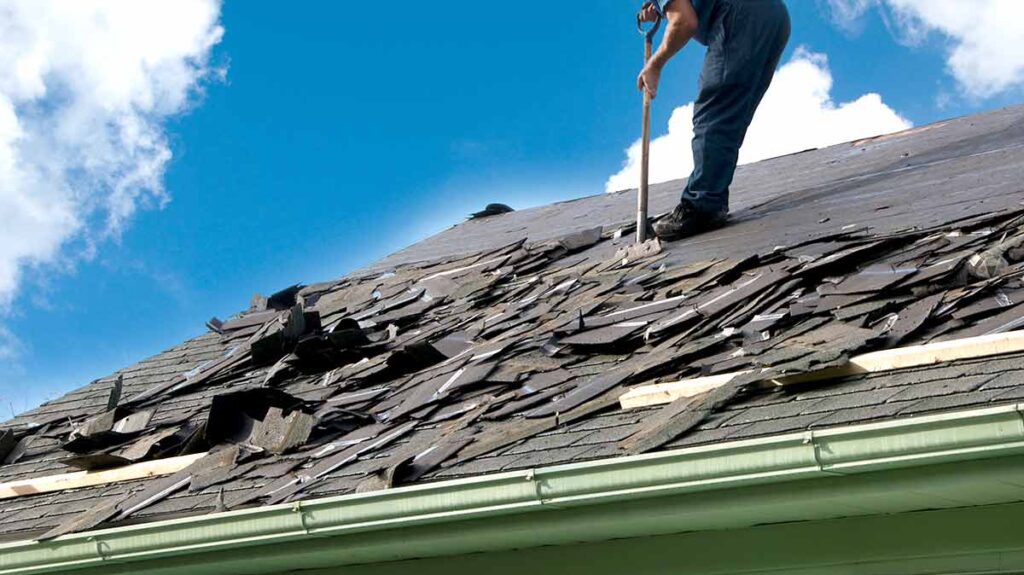 Our Indiana & Michigan roof replacement services entail replacing your old, worn-out roof with a brand-new one that will safeguard your property for many years to come. Our skilled roofers will carefully evaluate your current roof, assess its condition, and recommend the best materials and solutions for your needs and budget. But wait, it's not only about function; we also believe in adding some curb appeal to your property! You'll be able to pick from a selection of colors and styles that will match your home and make your neighbors envious.
Asphalt shingles are roofing materials composed of a combination of asphalt and fiberglass or organic components. They are available in a variety of colors, shapes, and sizes, allowing you to choose the right match for the individuality of your home. Asphalt shingles are available in various styles, from traditional to contemporary. So, if you want a roofing solution that combines beauty, strength, and affordability, look no further than asphalt shingles.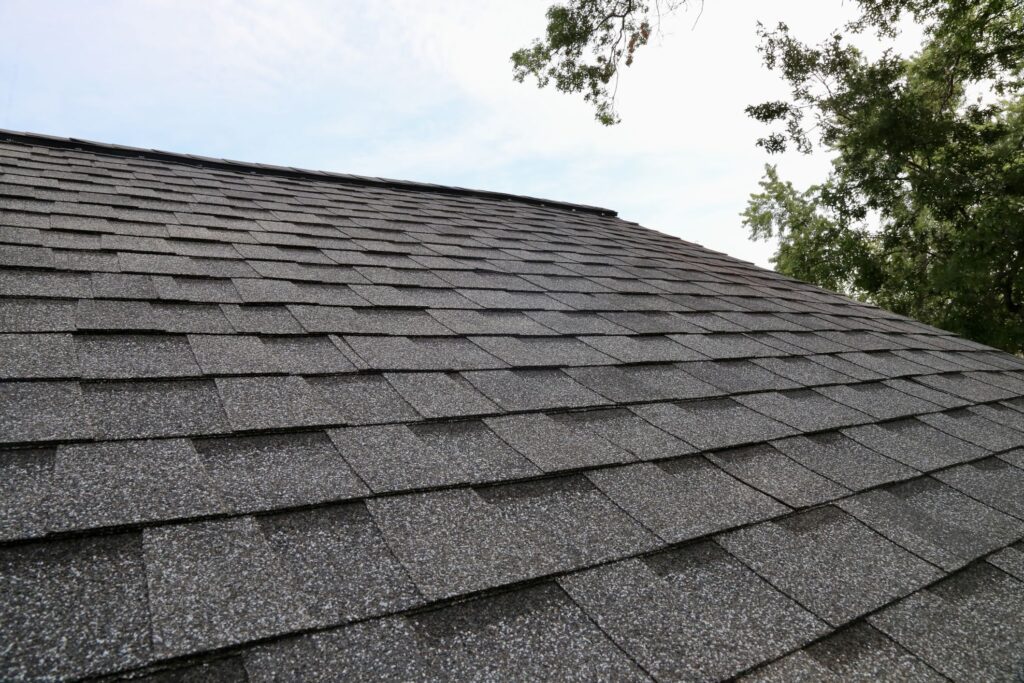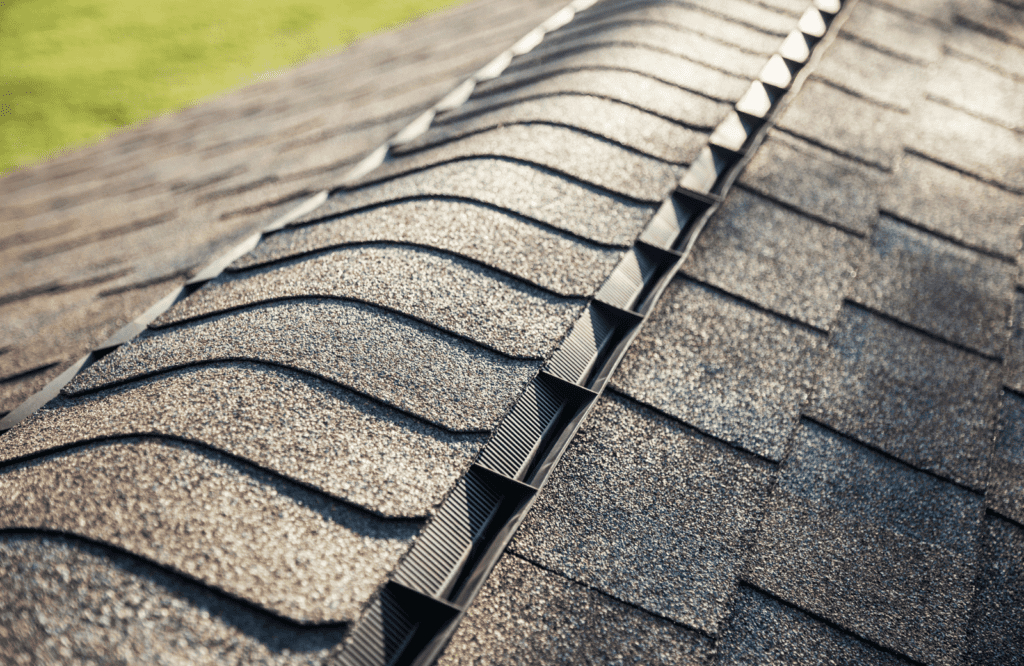 Fiberglass shingles are a modern roofing material miracle. Consider the mix of strength and flexibility in a sleek, attractive package. These shingles are constructed of a woven fiberglass mat that has been asphalt-coated and topped with ceramic granules. The result? A long-lasting and weather-resistant roofing option designed to withstand the elements. You'll be relieved to learn that fiberglass shingles are lightweight, making them easier to handle and install. Furthermore, their hardness ensures that they will remain in place for many years.
Get rid of those bothersome leaks that make rainy days a nightmare. Our experienced team is equipped with cutting-edge technology and significant knowledge to locate the cause of any leak, no matter how elusive it may be. Our roofing expert believes in providing high-quality service at an affordable price. We understand how frustrating a leaky roof can be, so we keep our process efficient and economical, providing you with peace of mind and a dry, pleasant home. Don't let a leaking roof ruin your mood. Expert Roofing & Basement Waterproofing, one of the top roofing companies will come to your rescue. Give us a call today and let's finally put an end to those leaks!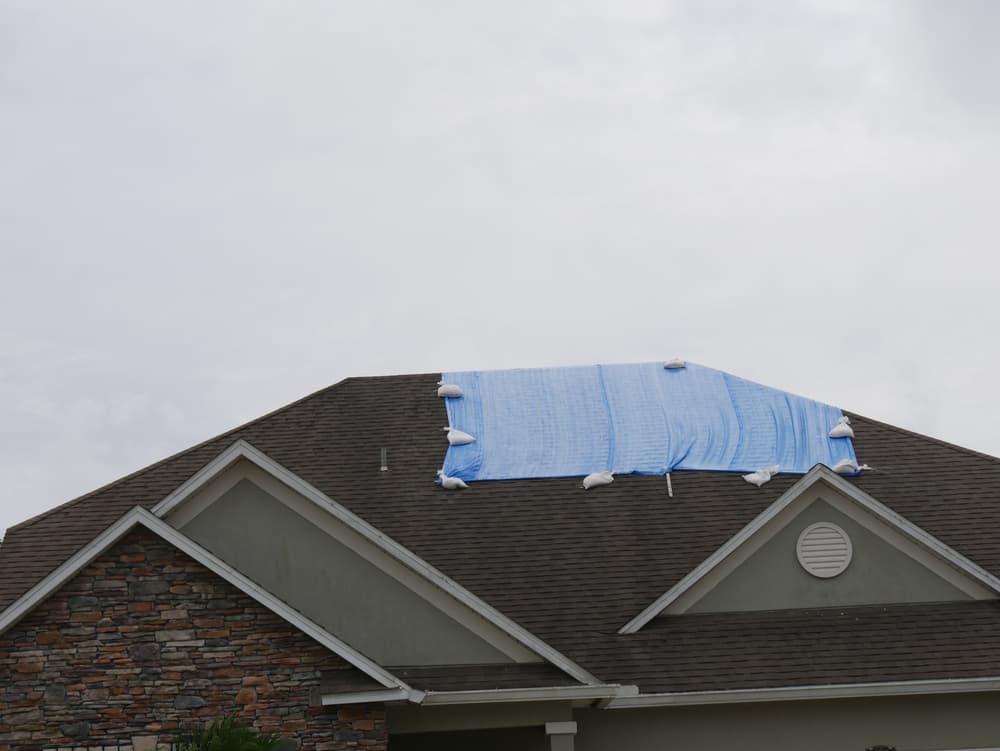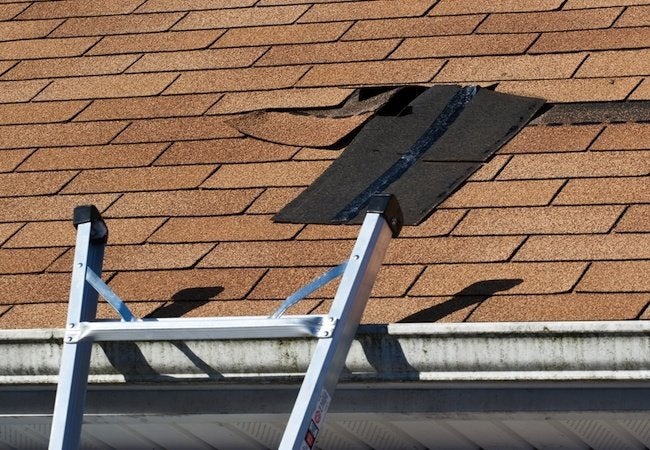 Roof leaks can be a huge pain, but we have you covered! Our expert roofing services take pleasure in providing excellent roof leak repair services that will alleviate your concerns. Our expert technicians understand the frustration of dealing with leaks, and we are committed to providing effective and dependable solutions adapted to your specific requirements. We have the skills and experience to get the job done perfectly the first time, regardless of the magnitude or complexity of the leak.
"Experience the Difference with Expert Roofing Services - Your Top Choice for Quality Roofing Solutions"
When it comes to making your house a home, the roofing structure is just as important as those memories we create. Your home is supposed to be a refuge from the outside world, but when walking inside doesn't get you out of the rain, it certainly doesn't feel like much of one. Restore comfort and peace of mind with just one call to our roofing company. We have a potential workforce team of experts, who have years of experience in the industry, providing excellent customer service to solve your roofing problems.
Expect the Best. Let Expert Roofing Do the Rest.
At Expert Roofing and & Basement Waterproofing, we provide extensive services to our customers with the latest technology and high-quality material. We have a highly trained and skilled workforce that utilizes innovative techniques to safeguard your residential and commercial property. 
Treating Your Home and Business Like Our Own
Whether a few shingles blew off during a storm or your roof requires complete replacement, leave all your roofing needs to the professionals at Expert Roofing. We'll make sure your roof is protecting your home or business as it should.
Treating Your Home and Business Like Our Own
Commercial Roofing

Residential Roofing
New Roofs
Re-Roofing
Roof Repairs
Roof Replacements
Asphalt Shingles
Fiberglass Shingles
Roof Leak Detection
Roof Leak Repair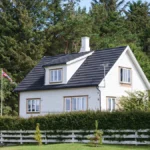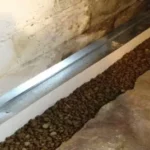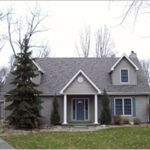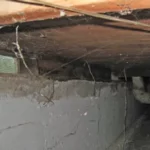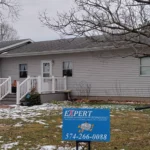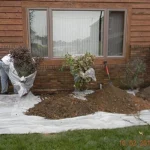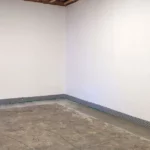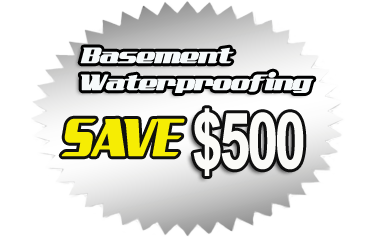 Lifetime Warranties
You can't go wrong with a lifetime warranty on all services
FREE Inspections For All Your Roofing Needs
Financing Available
Check out our competitive rates
#1 Provider in Your Area!
Providing services throughout Northern Indiana and Southem Michigan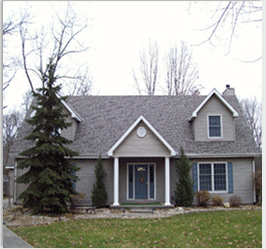 Pro Tips for Detecting Roofing Issues
Put Yourself in the Shoes of a Rooftop Detective
Before we embark on our rooftop journey, let us first understand the significance of frequent roof inspections. Our rooftops, like our health check-ups, require regular maintenance. Small problems, if ignored, can grow into major headaches, inflicting severe damage to your house. So get a cup of coffee, put on your detective hat, and let's begin!
The Exspection from Ground Zeroterior In
Begin your investigation by inspecting your roof from the ground. Take a step back and evaluate the overall appearance of your roof. Is there evidence of sagging, warping, or missing shingles? Chimney cracks or leaking gutters? These are the first indications that something is wrong.
Examine the shingles on your roof. Shingles on a roof have their own story. Keep a watch out for missing, twisted, cracked, or discolored shingles. These small detectives can provide crucial information on the health of your roof.
Flashing, the metal or rubber material that seals the seams and edges of your roof, is a deceptive element that frequently lurks in plain sight. Examine your chimney, vents, and skylights for any corrosion, gaps, or signs of wear and tear. These are leaky spots!
Water stains on your ceiling or walls are unmistakable symptoms of a leak. Take your flashlight and enter your attic. Look for wet insulation, damp wood, or mold development. Finding the source of the leak is critical to preventing further damage.
Our path brings us to the gutters. Clogged gutters not only restrict effective water drainage but can also cause roof damage. Clean your gutters regularly and make sure they are securely fastened.
Ventilation Investigations
A well-ventilated roof is essential for a healthy home. Improper ventilation can cause moisture buildup, causing damage to your roof and even inside rooms. Check that your vents are not obstructed or damaged.
Eaves and Fascia Unraveling
The eaves and fascia boards form the roof's borders, shielding it from the elements. In these locations, look for evidence of decay, water damage, or pests.
Ambush of Moss and Algae:
Moss and algae can flourish on your roof in moist and shaded locations. While they may appear to be innocuous, they can collect moisture and cause degradation over time. Remove them safely to avoid further problems.
Finally, make sure to inspect your chimney for signs of damage. Loose bricks, cracked mortar, or a leaning chimney can all signal disaster.
Expert Roofing & Basement Waterproofing: The Best Affordable Roofing Services
Contact Us to Receive Our Exceptional Services and Free Inspection!
Expert Roofing & Waterproofing has years of experience in basement waterproofing, roofing, foundation repair, crawl space, and ventilation services. Give us a call or fill out a form to contact us!
Helping in
Your Hour of Need
High winds can do a lot of harm to the sturdiest roofs, and if they cause a nearby tree to fall on them, your roof can be compromised in an instant.
Don't wait to take care of repairs that require immediate attention; our roofers are happy to provide a prompt response for your restoration project, and welcome any insurance work you require.