Don't Let Water Ruin Your Basement
A poor foundation can leave you just one storm away from serious damage to your home and possessions. Before you start refinishing your basement and filling it with precious memories, take the time to have us waterproof it so your work does not go to waste.
Prevent Mold and Mildew From Getting a Foothold in Your Basement
In addition to the allergy problems they cause, mold and mildew also bring unsightly stains and pungent odors to your home or business, making them unpleasant to inhabit. Waterproofing your basement eliminates their ability to thrive.
Keeping Your Basement Dry:
Complete-Release™ Systems
Exterior Drainage Systems
Exterior Excavation
Exterior Eaterproofing
Interior Drainage Systems
Interior Sall Stabilization
Basement Ventilation Solutions
Improve Your Home's Air Flow
It is easy for air in your basement to become trapped, and over days and months, it can accumulate pollutants that will make it seem stale and musty every time you go downstairs.
​Enjoy clean air throughout your home by having us install a Humidex ventilation system today.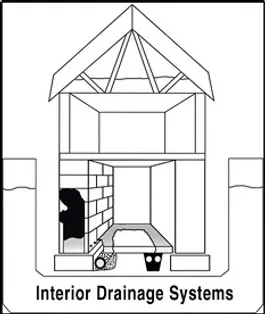 Lifetime Warranties
You can't go wrong with a lifetime warranty on all services
FREE Inspections
FREE Estimates
Financing Available
Check out our competitive rates
Check out our competitive rates
Providing services throughout Northern Indiana and Southern Michigan