One of the Most Reliable Roofing & Basement Waterproofing Services in Indiana & Michigan's
Do you need any help with
Expert Roofing & Basement Waterproofing is Here to Help You With:
Expert Roofing Company is one of the most reputable and professional roofing service providers. We constantly strive to cater to your needs for the best roofing solutions to protect your home and office. Whether you need repairs or a complete roof replacement, we have an experienced and trained workforce to handle any task skillfully. A sagging roof and missing, cracked, or loose shingles are serious problems that need immediate action. Moisture buildup mostly caused it in that area. One of the best ways to spot a poorly installed roof is to look at the roof shingles lined up. If your roof shingles appear soapy and out of alignment, it indicates incorrect alignment. It can also affect the safety of your roof and homeowners. One of the best ways to detect early or hidden damage is regular maintenance and inspection of the roof. With over years of experience, Expert Roofing can help you inspect, install, repair, and replace your roof under safety precautions.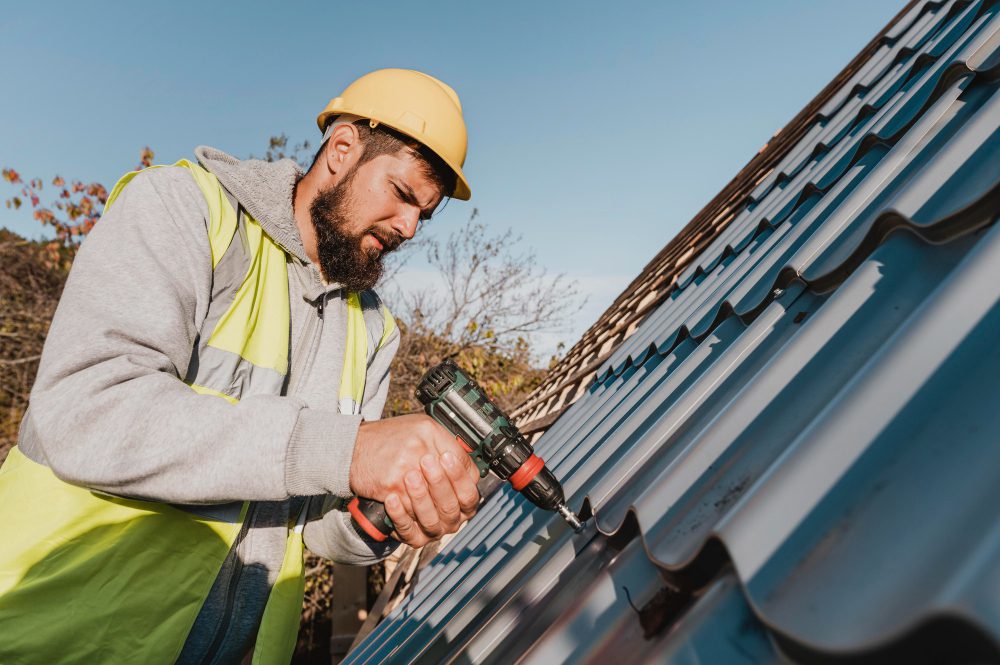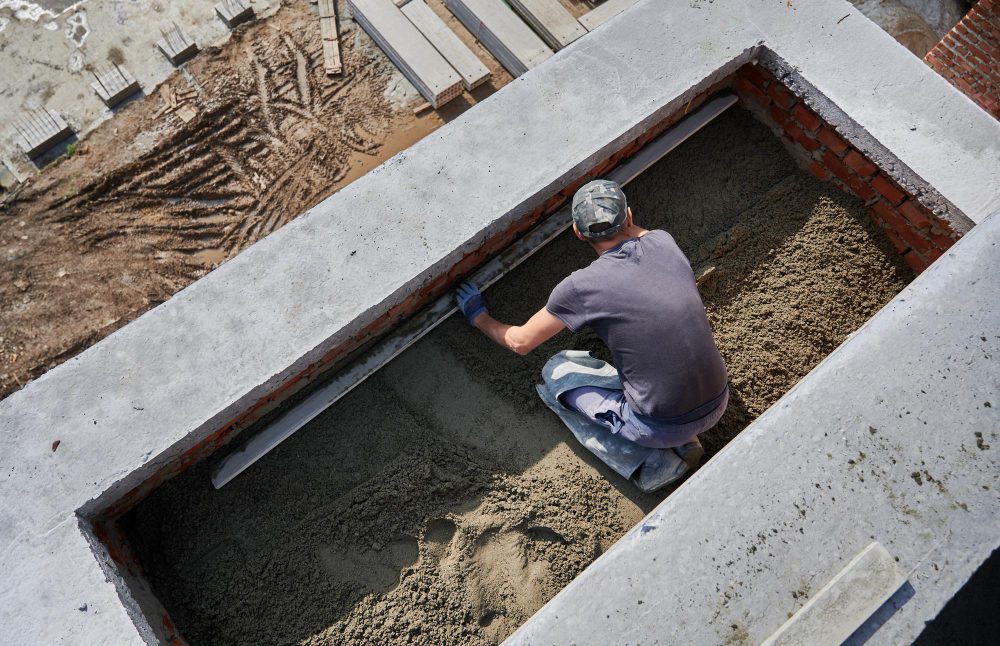 Basement Waterproofing Services
A flooded, damp, or leaking basement is one of the severe challenges that any homeowner experiences. The visible signs of a damp or leaking basement are musty odors, water leakage or seepage, water stains on the walls, growth of mold, and mildew. Early detection of these damages can prevent any dangers to the integrity of the basement foundation. Expert Basement Waterproofing offers comprehensive services to ensure your basement stays dry and protected. Choosing the right waterproofing materials is essential in ensuring durable and long-lasting effects for your basement protection. Using top-quality epoxy injections to fill gaps or cracks in the basement walls and floors. Also, using exterior drainage solutions such as a French drain. A professional crew of Expert Basement Waterproofing is highly specialized in installing waterproofing methods. Including interior basement waterproofing, exterior basement waterproofing, sealants, and sump pump installation to keep the basement dry and protect against water leakage.
Foundation Repair Services
Foundation repair is crucial in maintaining structural integrity. Due to extreme weather conditions, your foundation becomes weak. It can develop several issues like cracks on the walls and windows or unevenness. Hydrostatic pressure is one reason for foundation failure. These problems need immediate action to repair before it damages the building's integrity and safety. Expert Roofing & Basement Waterproofing offers all types of foundation repair services. We provide poured wall crack repair and cinder block repair services with top-quality material. Moisture buildup is also a headache for homeowners because it can lead to mold and mildew growth. It can increase health-related issues such as respiratory problems and asthma. Expert Roofing conducts mold and mildew testing to detect hidden growth and water leakage.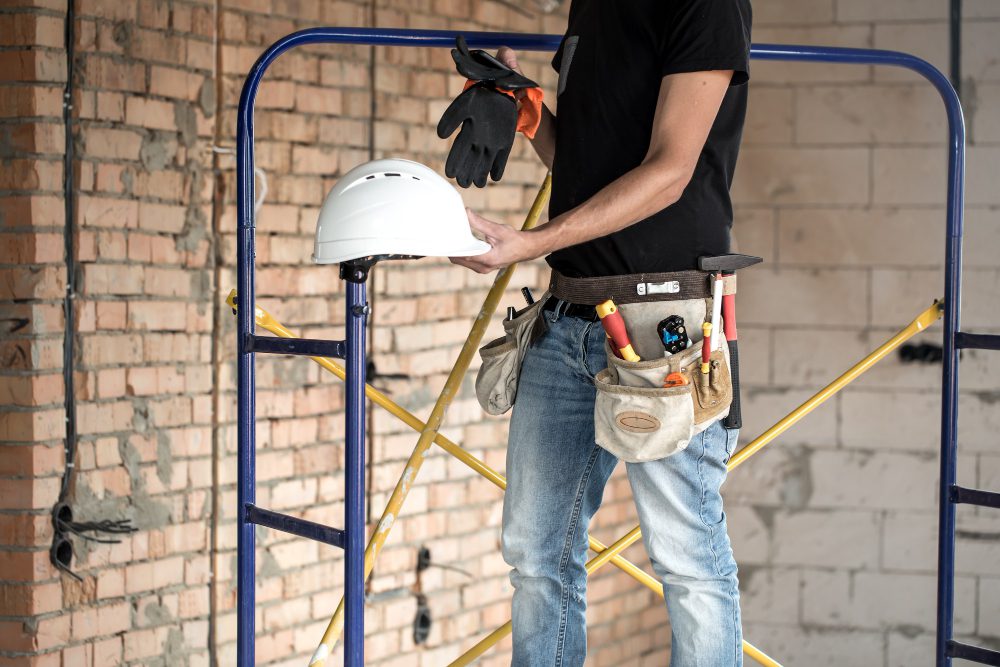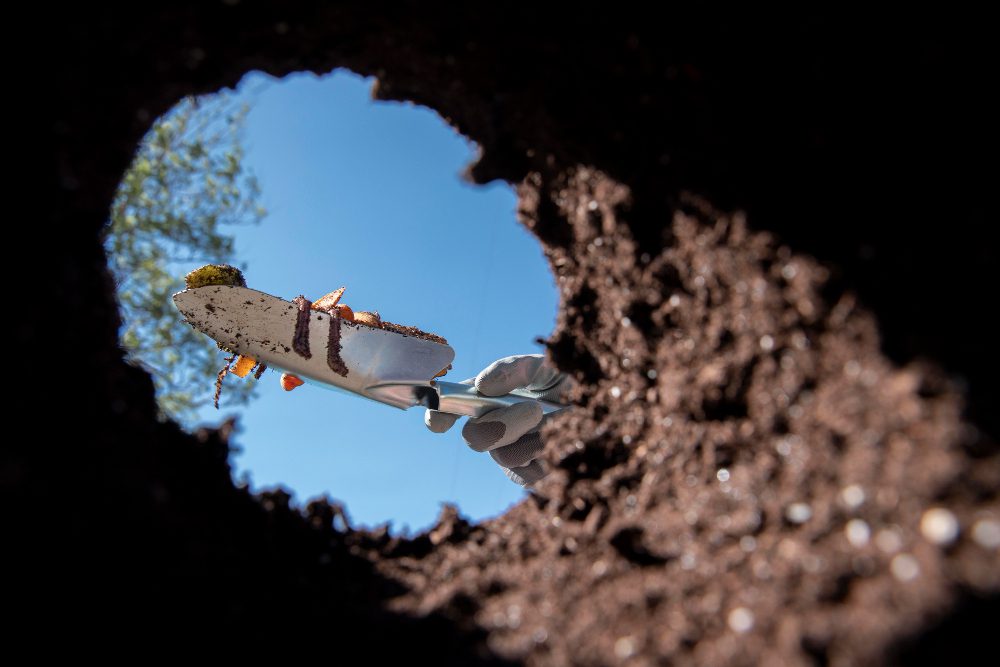 Crawl Space Encapsulation
Crawl space encapsulation is highly effective and durable for the protection of your home. By sealing off the crawl space area, you can easily prevent moisture buildup and the growth of mold and mildew. The most important component is the installation of a vapor barrier, made of high-quality material to create a strong barrier and reduce structural damage. Installation of a sump pump and exterior drainage system will help to drag the water away from the building. It protects the space to stay clean and dry even in extreme weather conditions. Repairing your crawl space area can help you keep your basement or crawl space area dry and free from moisture. It will not just protect your home's structural integrity but also increase the value of your property. Expert Roofing & Basement Waterproofing specializes in solving your crawl space repair concerns. Our highly trained team installed the exterior crawl space system, and exterior drainage system professionally. At Expert Roofing, you will also receive crawl space ventilation solutions. Installing an advanced ventilation system in your coral space area helps in reducing musty odors, reducing moisture, and expelling mold spores.
Inadequate ventilation in a home can cause several issues. It can increase the humidity level and let moisture build-up. Improper ventilation can also increase the risk of health-related concerns such as asthma, respiratory problems, and allergy. A proper ventilation system plays an important role in creating a good indoor air environment. A well-ventilated space allows for the removal of harmful pollutants and reduces the risk of growth of mold and mildew. Ventilation systems help in preventing musty odors and create a pleasant environment for homeowners. Expert Roofing & Basement Waterproofing specializes in installing a ventilation system in residential and commercial spaces. To ensure adequate ventilation and maintenance get complete home ventilation installation. Our professionals are trained in installing and maintenance of the ventilation system.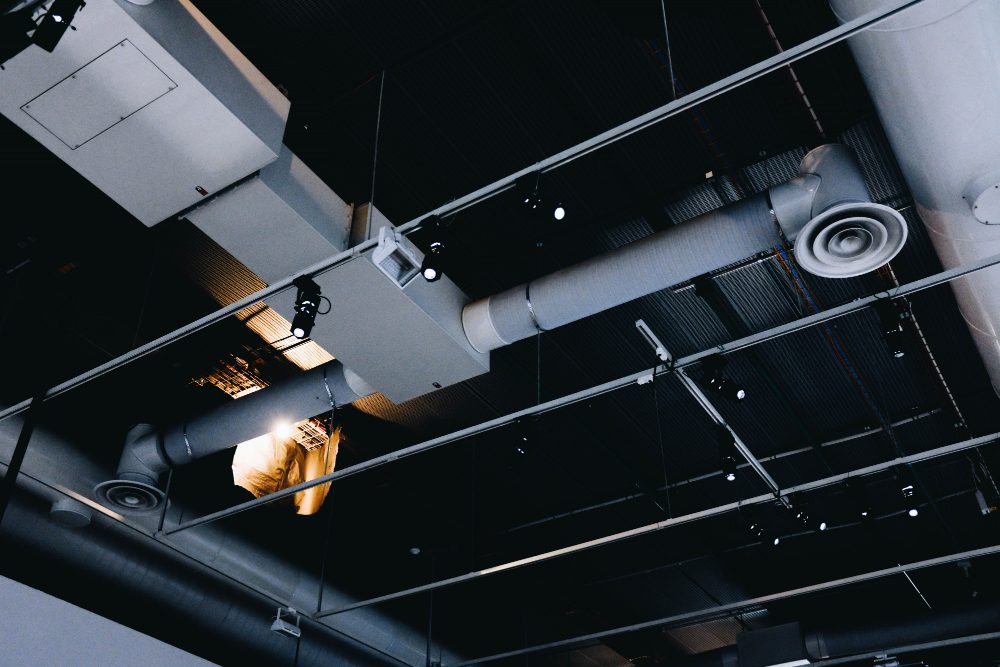 Get Financing Following Your Terms
Now get roofing and basement waterproofing services according to your terms!
Expert Roofing & Basement Waterproofing serves amazing waterproofing coupons and discount offers. Our mission is to provide you with the finest services at the most affordable rates and a lifetime warranty.
Got Bowed or Leaning Wall?
Strengthening Walls with Carbon Fiber Reinforcement!
Bowed or leaning walls can be serious concerning the structural integrity of the building. Detection of the early signs of leaning walls can prevent costly repairs and longevity of the building. Dealing with bowed or leaning walls requires comprehensive attention concerning structural integrity and the hidden cause of it. Reinforcement methods like carbon fiber or wall anchors are an effective way to stabilize affected walls and prevent any further damage. Carbon fiber is the best method because it is quite light-weighted and high-strength material provides exceptional strength ensuring to fulfill reinforcement purposes. But remember, carbon fiber is useful only when it is applied professionally. Expert Roofing Basement Waterproofing specializes in foundation repair services while offering a lifetime warranty and free inspection.
Expert Roofing & Basement Waterproofing Achievements
With 11 years of proven success in the waterproofing industry, Expert Roofing & Waterproofing stands as the most trusted and reliable in the industry. Our constant dedication to serving our customers with top-quality services and exceeding their expectations.
Receiving a super service award is a big achievement as it acknowledges the company's exceptional performance. It reflects customer satisfaction, trust, and utmost professionalism.
We are proud to share our 5-star Google reviews which represent our consistent hard work and dedication to providing the best services to our customers in the industry.
Our Highly Experienced Workforce
The success behind Expert Roofing & Basement Waterproofing company is their highly experienced and dedicated workforce. We take huge pride in assembling a crew of professionals and experts who are rich in experience and knowledge of the industry. Each member at Expert Roofing Company goes through a comprehensive training session before stepping into the field. Whether it is roofing or basement services, our team is equipped with advanced methods and best practices. Our vision is to serve with satisfactory customer service in Michigan. We prioritize personalized services to each customer to address their needs and solve them with years of experience.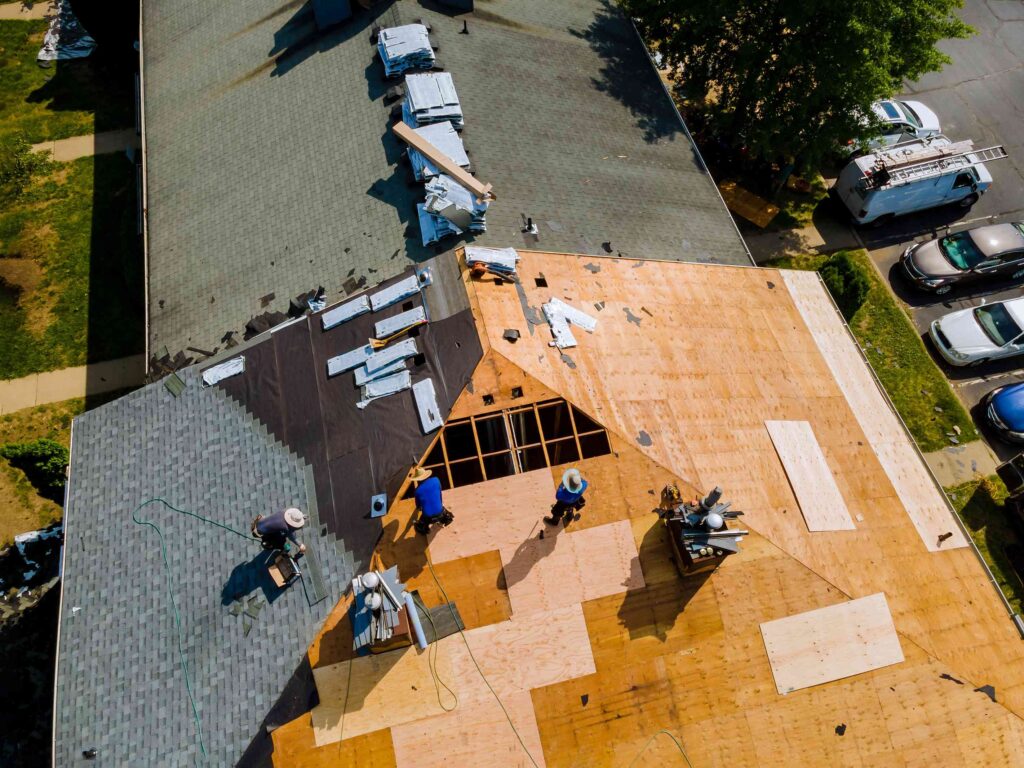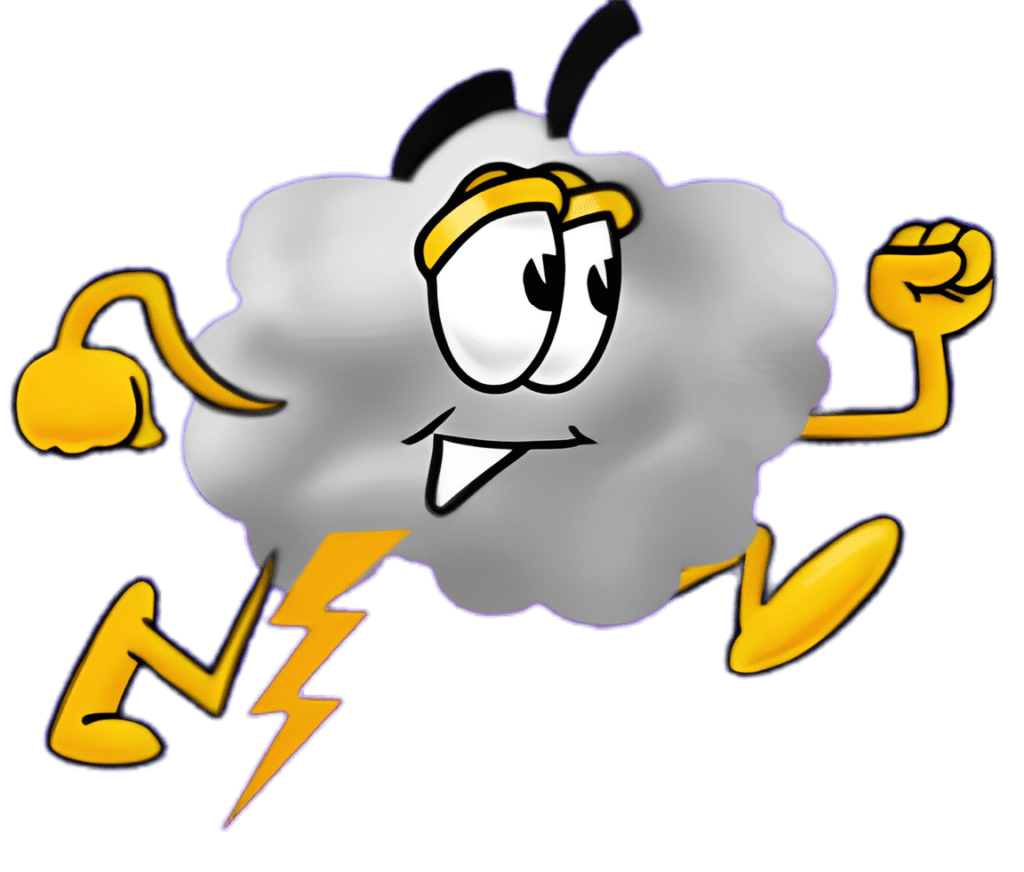 I received foundation repair services and I couldn't be more happy. They expertly solve the problem of my bowed walls. Their team is so professional and reliable. Highly recommended
My basement was flooded and Expert basement waterproofing saved my basement. They did a free inspection and installed a French Drain at affordable rates.
We had a leaky roof but thankfully we found Expert Roofing who repaired our roof professionally on time in a discount offer. Our roof looks clean and dry. I highly recommend Expert Roofing.
Expert Basement and Roofing Our basement was successfully waterproofed by Waterproofing. They were careful in their job and took care to update us frequently. Since then, we have not experienced any water problems, and we are quite pleased with the outcome.
At Expert Roofing, we prioritize customer satisfaction and their feedback. As it acknowledges our constant dedication and strive to provide the best services in town. We take pride in sharing some of our customer reviews.
We recognize that each project is distinct, therefore we take a customized approach to each one to make sure we handle your individual needs and worries. Excellence, professionalism, and client pleasure define our work. We take delight in providing our cherished clients with top-notch roofing and basement waterproofing services. We approach every project with accuracy and knowledge thanks to our highly experienced personnel. Our dedication to providing high-quality work and customer service sets us apart, winning us the respect and goodwill of our grateful clients. Our team is exceptional at offering specialized solutions that address specific needs, from mending bowed walls to guaranteeing leak-proof roofing. Our main goal is your pleasure, and we look forward to meeting all of your roofing and basement waterproofing needs with distinction.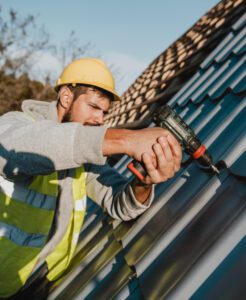 Contact Us to Receive Our Exceptional Services and Free Inspection!
Expert Roofing & Waterproofing has years of experience in basement waterproofing, roofing, foundation repair, crawl space, and ventilation services. Give us a call or fill out a form to contact us!
Expert Roofing & Basement Waterproofing is Here to Help You With:
Indiana & Michigan's #1
Roofing Services
Welcome to Expert Roofing & Basement Waterproofing, your trusted source for top-quality roofing and waterproofing services in Northern Indiana and Southern Michigan. With over a decade of experience in the industry, we are committed to providing our customers with superior craftsmanship, personalized attention, and competitive pricing.
Our team comprises licensed and insured professionals who have the expertise and skills to handle any project, big or small. We use only high-quality materials and state-of-the-art equipment to ensure that our work meets the highest standards of quality and durability.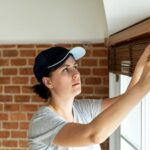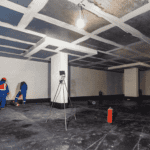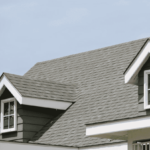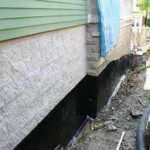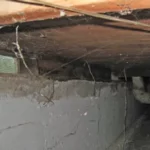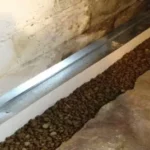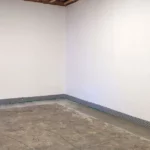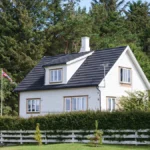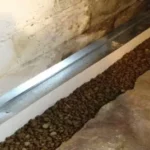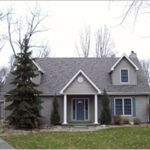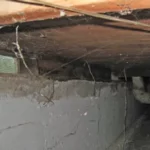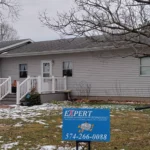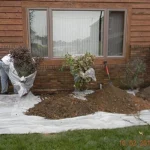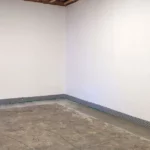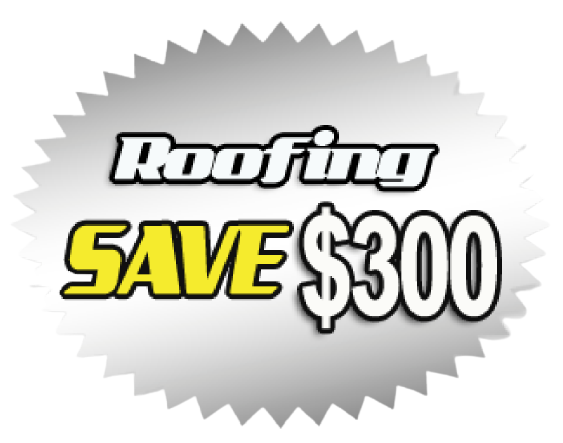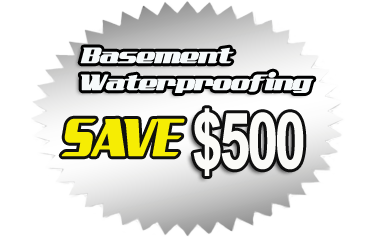 Lifetime Warranties
You can't go wrong with a lifetime warranty on all services
FREE Inspections
FREE Estimates
Financing Available
Check out our competitive rates
Check out our competitive rates
Providing services throughout Northern Indiana and Southern Michigan
Experience and Expertise You Can Trust
Having a long history in the business and a reputation for quality work, Expert Roofing & Basement Waterproofing is a well-known enterprise. Our crew has extensive knowledge in all facets of roofing, ventilation, foundation repair, and basement waterproofing. We have been providing our clients with services for many years. Every time we work with a customer, we work hard to go above and beyond their expectations by customizing our services to fit their specific needs. In Northern Indiana, Southern Michigan, and the surrounding areas, our business has been providing customer service. Over the years, we have established ourselves as a trusted and reliable service provider, earning a reputation for excellence and dependability in the industry.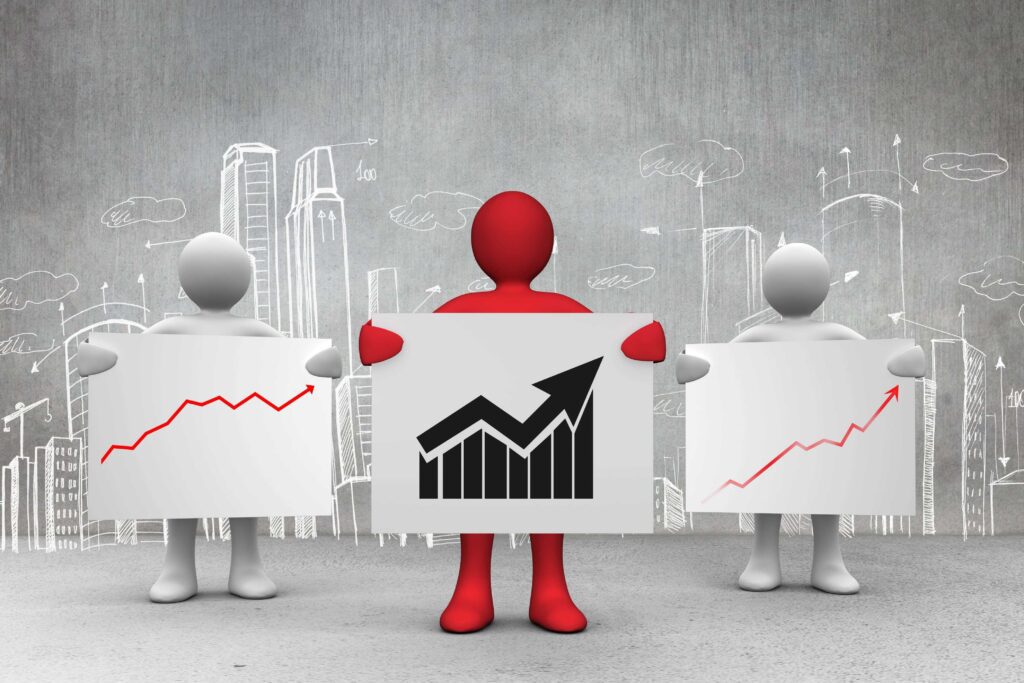 Our Aim
Transforming Visions into Reality
Our aim at Expert Roofing & Basement Waterproofing is to give our customers the finest experience possible as an expert roofing company. We are aware that each customer has particular demands, and we collaborate closely with them to make sure those needs are satisfied. We are proud of the job we perform and aim for perfection in all we do.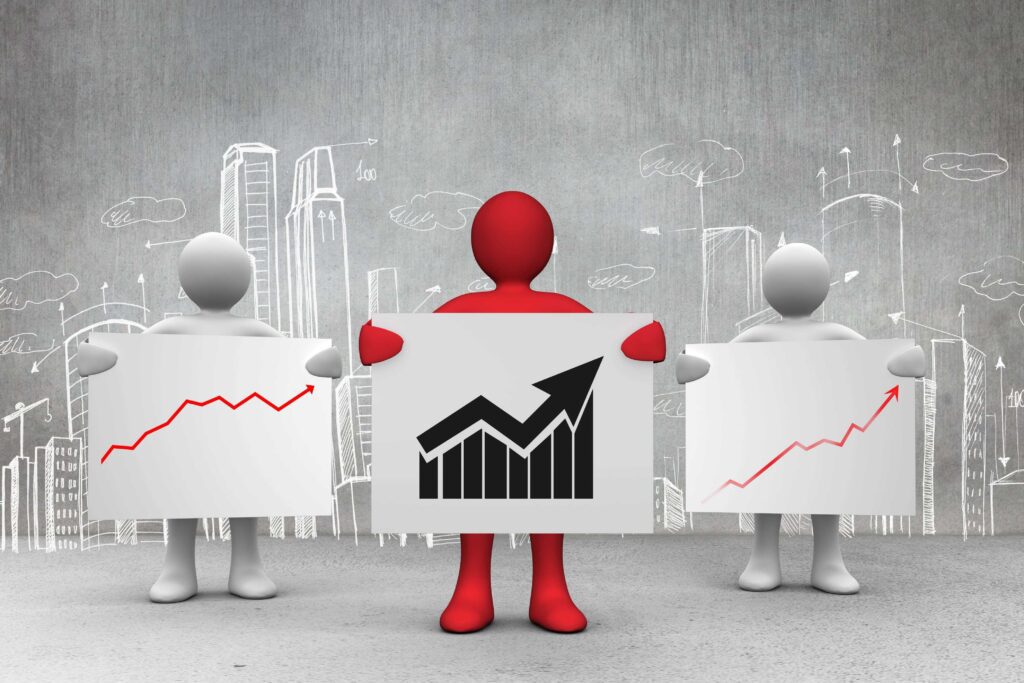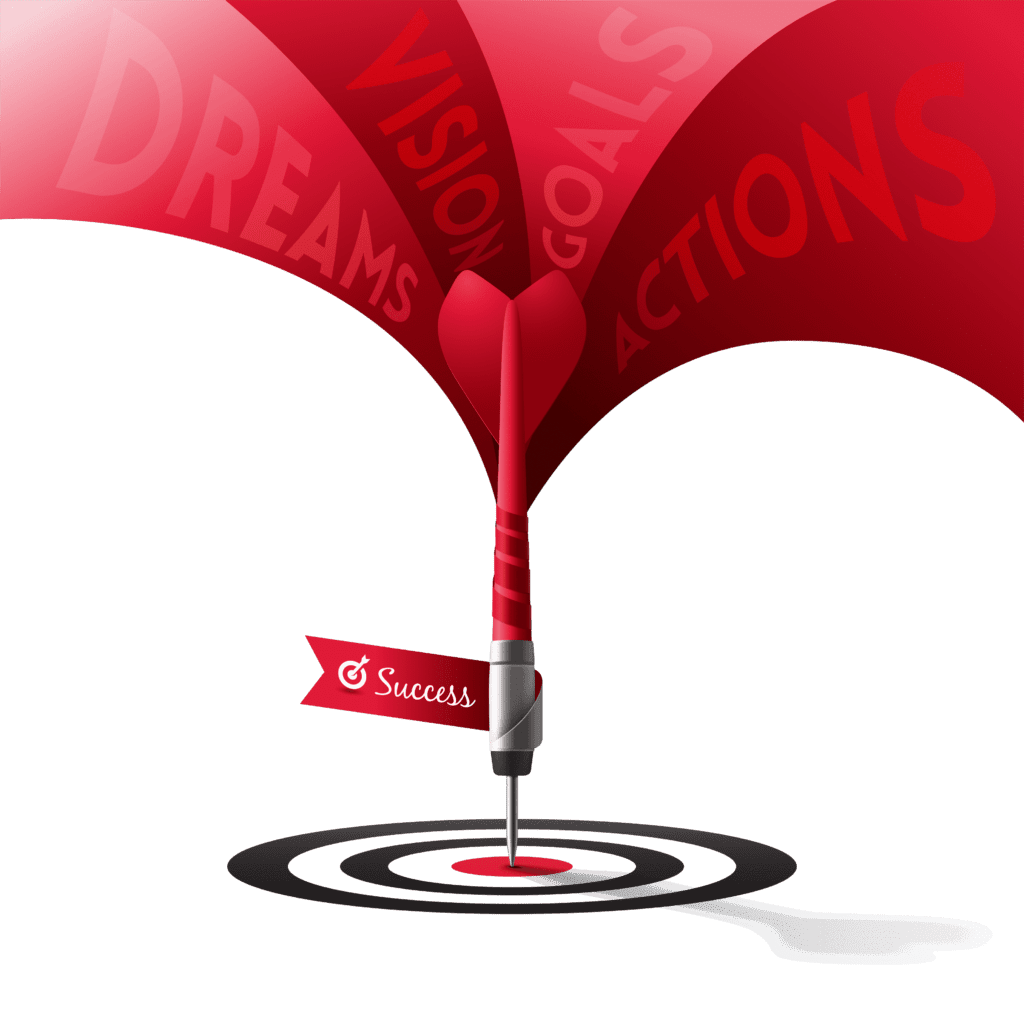 Our Vision
Building a Legacy of Excellence
Our vision is to establish ourselves as the most reputable and dependable roofing and waterproofing business in the market, recognized for our dedication to excellence and customer satisfaction. We believe that the key to our success is our capacity to create enduring bonds of trust, sincerity, and transparency with our clients.
OUR WATERPROOFING
& ROOFING SERVICES
At Expert Roofing & Basement Waterproofing, we take pride in being the go-to experts for all your roofing, basement waterproofing, foundation repair, crawl space, and ventilation needs. As an expert roofing company, we offer a comprehensive range of roofing services that are designed to protect your property from the harsh elements of nature. Our team of skilled professionals has years of experience in repairing, installing, and maintaining roofs of all types and sizes.
When it comes to basement waterproofing, we are the basement experts and expert roofing company that you can trust. We understand the importance of a dry and moisture-free basement, which is why we use the latest techniques and equipment to provide you with effective waterproofing solutions. Our basement experts have the knowledge and expertise to identify the root cause of the problem and offer customized solutions that cater to your specific needs.
Our team of professionals has extensive knowledge in the roofing and waterproofing sectors. We have experience working on big and small projects and are equipped to manage any task. We have the skills and equipment necessary to complete any project perfectly the first time, whether it be straightforward repairs or complicated installations.
We believe that employing top-notch materials is crucial for producing excellent outcomes. For this reason, we only work with top-quality products from dependable suppliers. Not only are our materials strong and long-lasting, but they are also energy-efficient, which may help you save money on energy costs over time.
We are aware that waterproofing basements and roofs may be an expensive process. To make sure you get the most for your money, we provide competitive pricing. We will collaborate with you to identify a cost-effective solution without sacrificing quality.
All of our customers will receive the best possible service from us, guaranteed. Throughout the project, we will keep you updated and address any queries or worries you have. Our staff is committed to making sure you are completely satisfied, and we won't stop working until you are pleased with the outcomes.
We provide warranties for all of our services and stand by the quality of our work. Additionally, we are completely insured, so you can rest easy knowing that you are safeguarded in the event of any mishaps or damages.
We are dedicated to providing hassle-free and rapid services to our customers whether it is foundation repair or basement waterproofing, our workforce is committed to providing a complete solution as quickly as possible. 
Mishawaka, IN, Granger, IN, Elkhart, IN, New Carlisle, IN, Rolling Prairie, IN, Plymouth, IN, Bristol, IN, Goshen, IN, Middlebury, IN, Nappanee, IN, Warsaw, IN, Osceola, IN, Bremen, IN, Shipshewana, IN
Benton Harbor, MI, St. Joseph, MI, Edwardsburg MI, South Haven, MI, Berrien, Springs, MI, Buchanan, MI, Cassopolis, MI, Coloma, MI, Dowagiac, MI, New Buffalo, MI, Stevensville, MI, Three Oaks, MI, Jones, MI, Sturgis, MI, Schoolcraft, MI, Three Rivers, MI, White Pigeon, MI
A: Expert Roofing & Basement Waterproofing offers a wide range of roofing and basement waterproofing services, including roof repair and replacement, roof maintenance, gutter installation and repair, basement waterproofing, and foundation repair.
A: You can schedule a consultation with Expert Roofing & Basement Waterproofing by contacting us through our website or by phone. We will work with you to find a convenient time for an on-site inspection and consultation to discuss your specific needs and goals.
A: At Expert Roofing & Basement Waterproofing, we are committed to delivering exceptional quality and customer service. Our team of experts has years of experience in the industry and uses only the best materials and equipment in every project. We also provide personalized solutions that meet the unique needs of each client and offer a satisfaction guarantee on all of our work.